I currently represent District 39 in the Kansas House of Representatives. District 39 is located in Shawnee, one of the fastest-growing cities in Kansas.

I inform constituents regularly of developments in the legislature through my newsletter and email updates. I encourage you to read my latest legislative reports here and sign up to receive news updates here.
A post-election message from Rep. Donohoe:
Thank you to the voters of District 39! I appreciate your support and look forward to upholding the conservative values you elected me to represent in Topeka, as your 39th District Representative in the Kansas House. Let's keep the lines of communication open -- email me with your thoughts at repdonohoe@gmail.com anytime.

For those of you across the state, I look forward to meeting you or getting reacquainted. I served in the House for 3 terms (2006-2012) and faithfully promoted lower taxes AND lower spending. Unfortunately, that didn't happen at the same time. So here's what I campaigned on: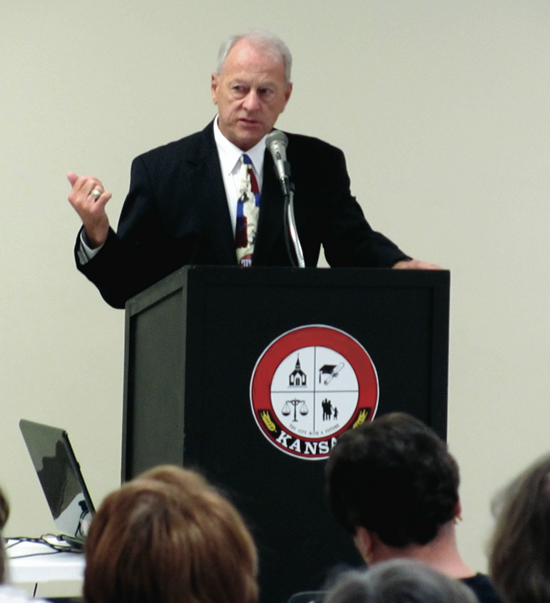 Owen Donohoe brings values and financial integrity back to the Kansas Capitol.
Kansas has been through a lot in the last four years -- financial tumult, legislative chaos and threats to our values. It's time for a leader to set a better course for the future of our taxpayers, families, small businesses and most vulnerable citizens. It's time for a leader like Owen Donohoe in the Kansas House of Representatives.
"The legislature has lost its focus on representing the taxpayers," says Rep. Donohoe, explaining why he is seeking office after three successful terms ending in 2012.
"I want to bring the focus of the legislature back to supporting family values and fiscal accountability," Rep. Donohoe explains. "This is what the citizens want – accountability, transparency and a strong foundation of values in our policies."
Things to consider this legislative session:
How to grow the state economy without raising taxes >

Teachers & students deserve better:
How we can send more dollars to the classrooms >

How my tax expertise can help fix Kansas' budget mess >



I HAVE EARNED ALL THE MAJOR STATEWIDE ENDORSEMENTS: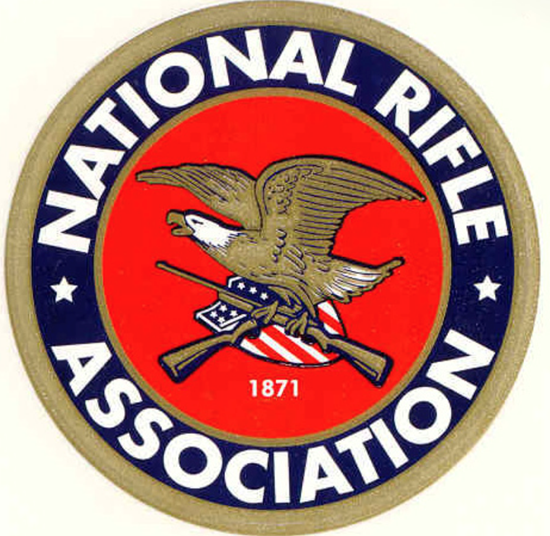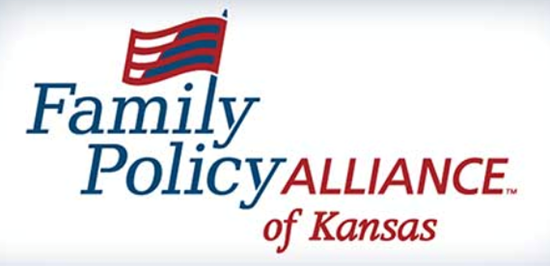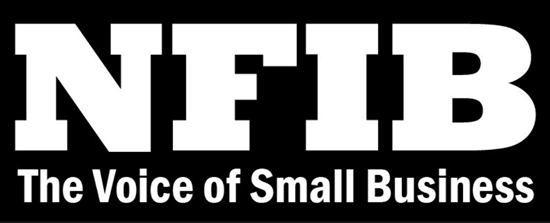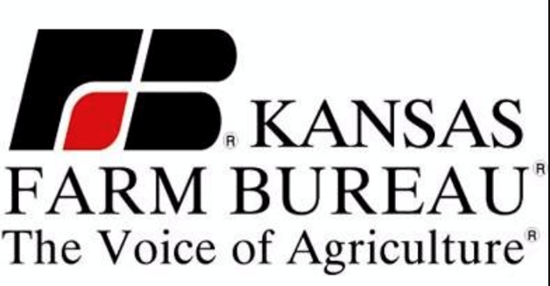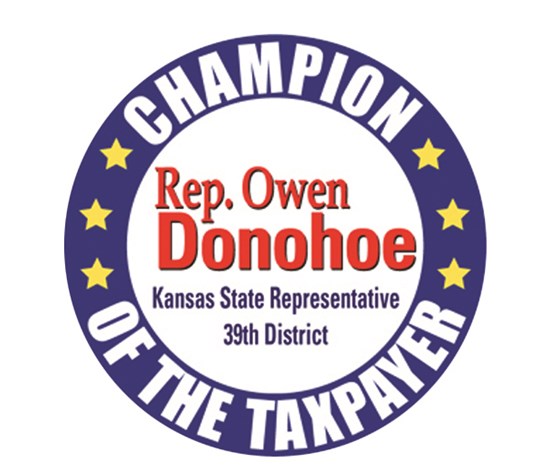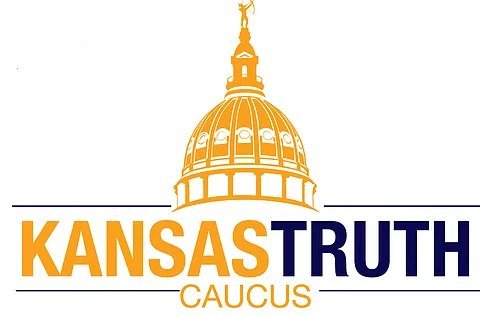 News
Saturday, February 9, 2019 11:31 AM
My legislative newsletter for the 2019-2020 session launched with a roundup of issues and committee news. Please sign up to receive these updates directly here.
Read this issue here: https://t.e2ma.net/message/90pfz/dcdg9w
---
Thursday, October 25, 2018 5:14 PM
Owen Donohoe has a plan to grow the Kansas economy without raising taxes.
His plan starts here in Shawnee, where he started a business and raised a large family. Watch this short clip with his opponent:
---
Thursday, September 27, 2018 11:33 AM
The National Federation of Independent Businesses (NFIB) has endorsed Owen Donohoe for State Representative in Kansas District 39.
Donohoe has consistently been endorsed by small business owners (NFIB) and the business community (Kansas Chamber of Commerce), because of his commitment to economic growth, prudent development and low taxes that attract and retain businesses in Kansas.
"Owen Donohoe is committed to support small business and free enterprise," NFIB State Director Dan Murray says. "He's committed to ensuring a common sense regulatory, labor and tax environment that will help small businesses grow and create jobs."
---
Thursday, July 19, 2018 10:58 AM
There's a clear difference in the capabilities and expertise of my opponent and me. My Democrat opponent hasn't been very transparent about his positions on key issues like taxes and spending discipline. Voters deserve to know all relevant history in order to make an informed choice. See for yourself what real leadership looks like here.
---
Tuesday, July 17, 2018 9:03 AM
I'm proud to say I have again earned the endorsement of the National Rifle Association, the nation's largest advocacy group dedicated to the protection of your 2nd Amendment rights. I received an "A" rating.